Parisian Designer Julie Pasquet graduated from the renown Duperré Fashion School in Paris. She perfected her training at the prestigious Parisian fashion houses of Christian Lacroix and Barbara Bui, as well as at younger Designer studios such as "Les Bijoux de Sophie" in Paris or Eddie Borgo in New York.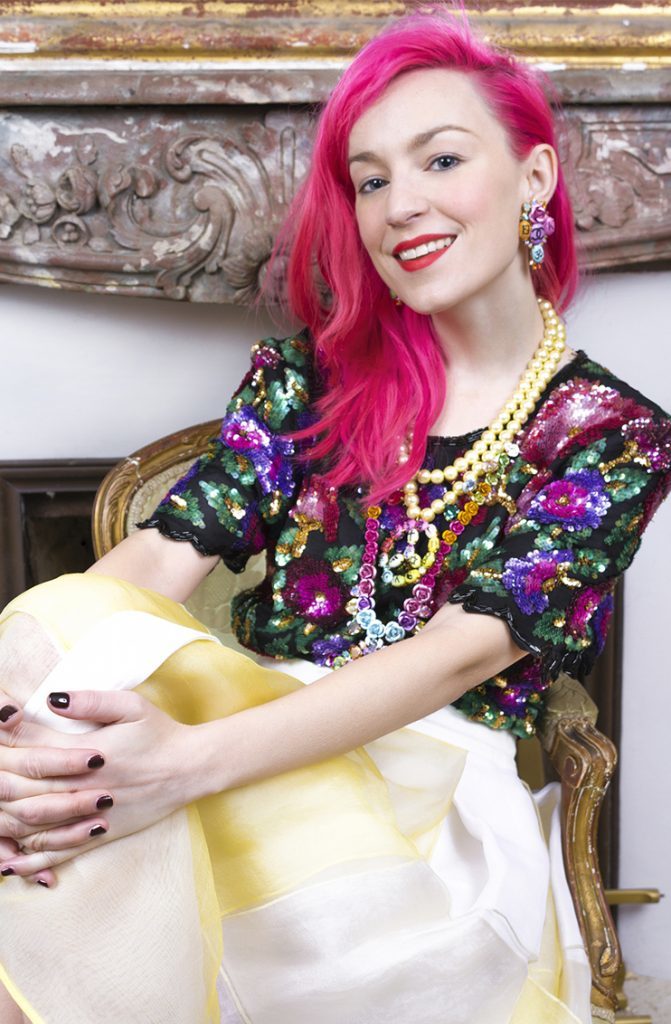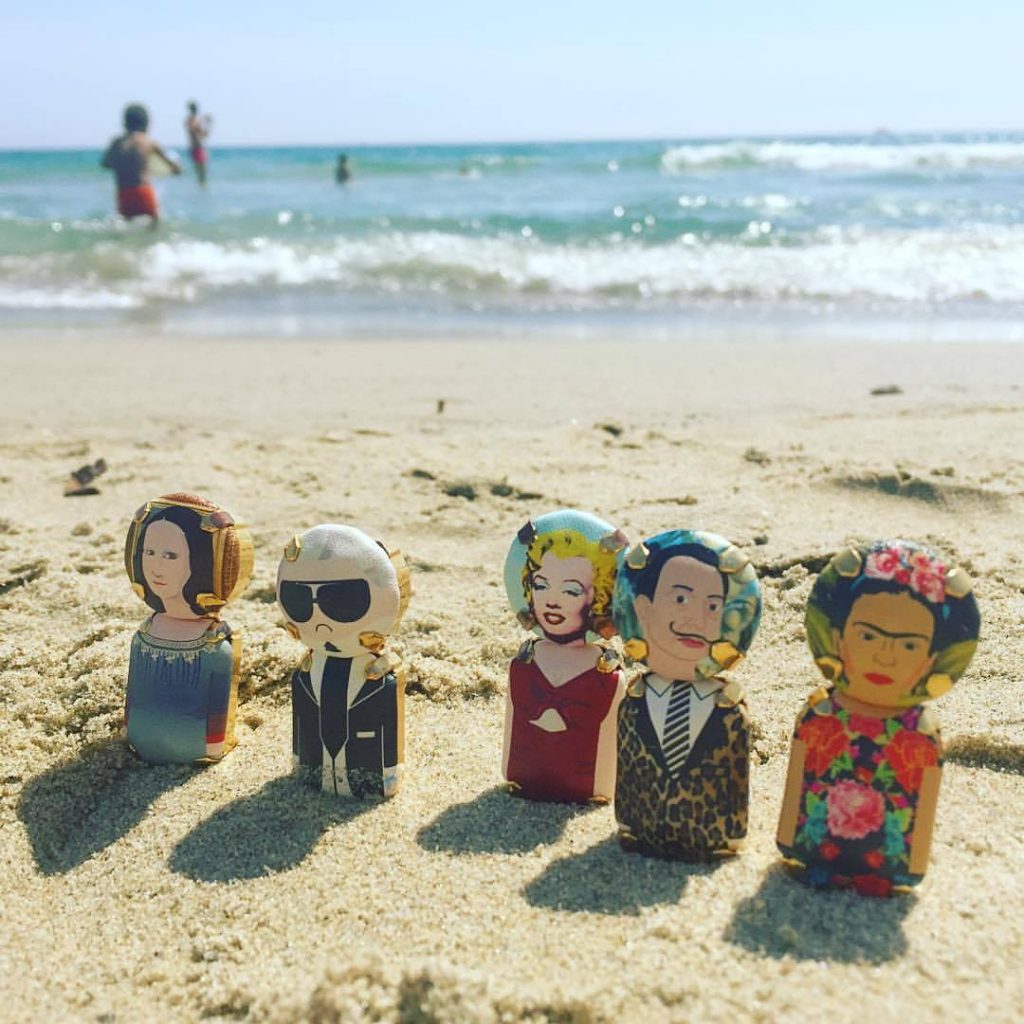 She cultivated her love of color, noble materials, and the adornment and body connection with a double training in fashion design and textiles. A year of international travel following her training confirmed what she'd foreseen : her life would be devoted to creating jewelry. 
Everything is a pretext for it. She loves to play with anything which crosses her hand, endlessly transforming, ennobling and sublimating chat surrounds her. Her moto : offsetting materials, techniques and subject matters. She loves poking fun with adornment, to create jewelry with what is not.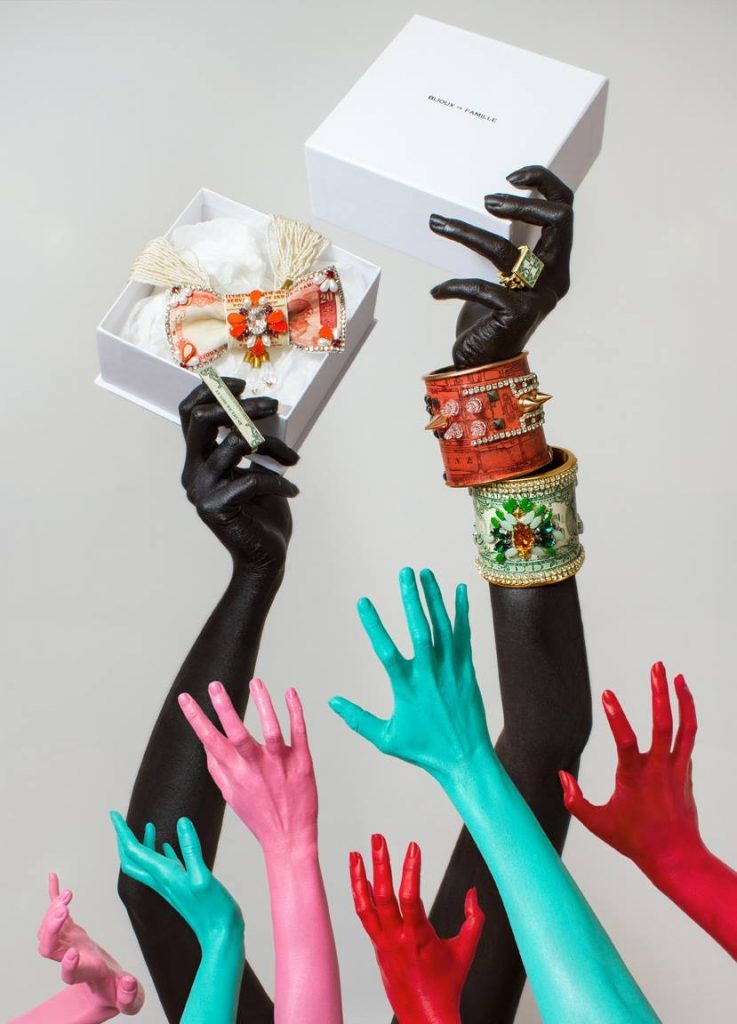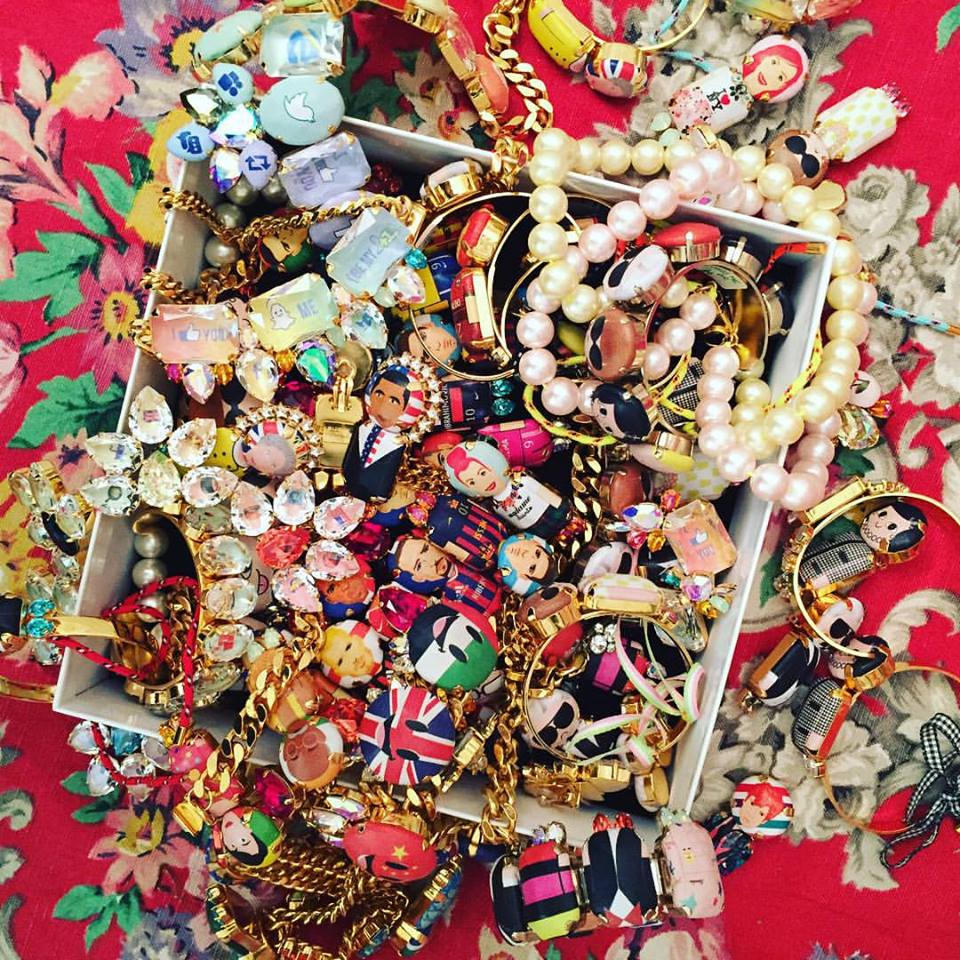 Her obsession with noble materials, such as leather, crystals, gold and silver leaf, is combined with her search for cutting edge techniques and her love for traditional craft. Delicately and daringly offset, her embroidered and printed creations become modern and audacious.